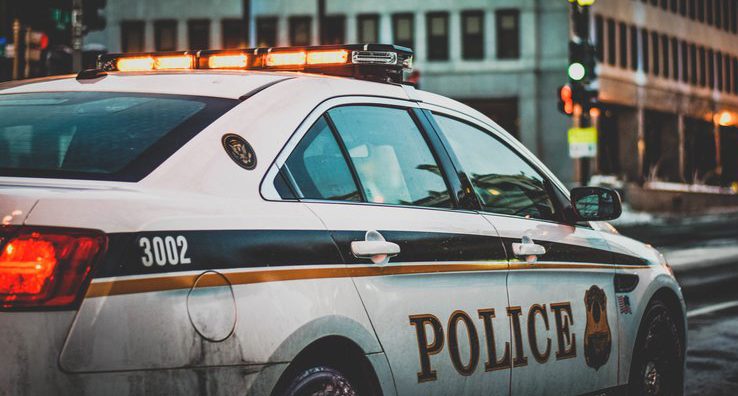 There are No Guarantees in Life, But there is a Good  Traffic Lawyer in Carrollton!
There are literally dozens of reasons why a driver in Carrollton, TX can get a traffic ticket, and speeding is just one of them. One thing drivers need to realize is that there are traffic enforcement cameras everywhere. This means that you can either get pulled over by law enforcement or highway patrol personnel and get a traffic ticket citation or get a traffic ticket delivered to your mailbox. When that happens, most drivers usually go for the easy way out, which is to pay off the traffic ticket citation and get on with their lives. But, what if we told you that there was an even easier way and it wouldn't involve you having to pay off the citation?
Le Brocq, Your Carrollton, TX Traffic Lawyer!
All automobile and truck drivers having a Texas driver's license have a duty to care for every other vehicle driver on the road, including the pedestrians. In other words, when a person is issued a driver's license in Carrollton, Texas and given the right to drive on the streets of Carrollton and other areas, it is up to the driver to pay attention to the road signs to make sure they are following the law. Drivers in Carrollton, Texas need to anticipate when the traffic is slowing down or stopping, or when the vehicle next to you is changing lanes or making a turn. If for some reason you are unable to pay attention to the minute details on the road, then the result will be a traffic ticket citation. Why is it necessary to hire a traffic ticket lawyer in Carrollton, you ask?
The Le Brocq Law Firm Can Get to A Resolution For Many Traffic Tickets
Driving Over the Speed Limit
At the Le Brocq Law Firm, we understand that distractions are everywhere and can take its toll on the driver. Whether you were running late for work, or to pick up your kids from school, or just wanted to get someplace on time, speeding often times means getting a traffic ticket, even though you did not do it deliberately. This is where the expert services of an experienced traffic lawyer come in. A traffic ticket lawyer can help you defend against your ticket without you having to be present in the traffic court. With Le Brocq on your side you do not have to take time off from your work to sit in a court all day long, because Le Brocq will do that for you in addition to taking care of all the paperwork and formalities of getting your speeding ticket either reduced or revoked. The following are just some examples of the kinds of traffic citations you might be looking at if you were pulled over while speeding:
10-14 miles per hour                                                  $195*
15-19 miles per hour                                                   $240*
20-29 miles per hour                                                  $265*
30 miles per hour or more over the limit               $300*
* The traffic ticket citations that have been shown above are subject to change. Having an experienced traffic lawyer in Carrollton, who will represent you in traffic court means that you do not have to deal with the fine in the first place.
Suspended Driver's License
A traffic lawyer in Carrollton can be your savior if you have had your driving license revoked and are driving around Texas on a suspended license without knowing it. This could lead to a traffic citation and possible jail time, community service or other fines and civil penalties. Le Brocq has dealt with countless traffic violations and have brought most of them to a favorable resolution for the driver, including those who are caught driving without a valid driver's license. So, if you have been unfortunate enough to receive a traffic ticket contact Le Brocq today.
Running a Red Light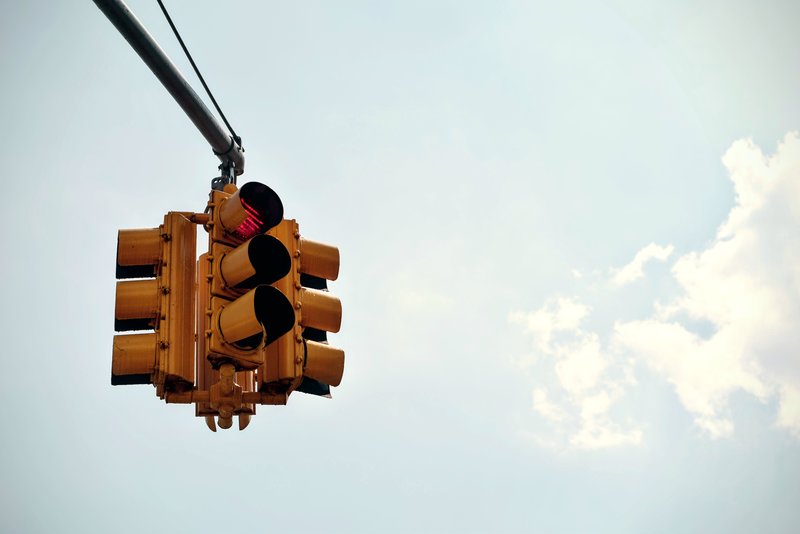 It is the burden of the State of Texas to prove you are guilty when it comes to running red lights. But, even you have the right to remain silent and are unable to testify on your behalf, you will need an experienced traffic lawyer in Carrollton by your side to be your voice.
Careless Driving
Those drivers who have received a ticket for careless or reckless driving in the State of Texas should always hire a professional traffic lawyer in Carrollton who knows just how to attack the state prosecutor's case by focusing on the minute technicalities that a driver would otherwise ignore. Le Brocq has the experience, technical skills and flair for persuasion needed to get any traffic citation dismissed.
Points Matter!
Every driver with a Texas driver's license begins with zero points on their driving record. This is regardless of the class of their license (Class A, Class B or Class C). Drivers in Texas can only get a traffic ticket on the basis of an accusation that they have violated the traffic law. What this means is that the person who gets the traffic citation has not been declared guilty yet. Having an experienced and professional traffic lawyer by your side such as Le Brocq will aggressively defend you against the traffic violation that you are allegedly guilty of. Making the decision to challenge the traffic ticket is going to be one of the wisest decisions you will ever make in your life mainly because a traffic citation in Texas means points being added to your driver's record, which can, in turn, have a negative impact on your future.
Those who are convicted of a traffic offense in Texas are usually given:
2 points for any moving violation.
3 points for violations resulting in a collision.
While this might not sound like much to you, it is important to remember that your driver's license can automatically get suspended if you have been convicted of four or more traffic violations within a period of 12 months. To keep your Texas driver's license from being suspended you should hire the Le Brocq Law Firm to defend your traffic ticket citation.
We Deal with the Following Traffic Violations:
The Le Brocq Law Firm has years of experience in specializing in traffic law. This puts us in the perfect position to deal with the following traffic violations:
Unsafe lane changes
Speeding over 10 percent above the assigned speed limit
Running a stop sign or a red light
Passing another car on the right illegally
Operating a car recklessly
Railroad Violations
Not using turn signals
No Commercial Operator's License
Following another car too closely
Domiciled in Texas over 30 Days
Expired Commercial Operators License
Failure to Display ID
Multiple Drivers License in Possession
No Drivers License
Now You Have an Experienced Traffic Lawyer Carrollton, TX On Your Side!
By hiring the expertise of Le Brocq, you can rest assured that you will be getting the best representation in the traffic court that money can buy. Regardless of why you were speeding, your Carrollton TX traffic attorney will not rest until your traffic ticket citation is either reduced or cancelled. This is our promise to you!
Contact Us Today!
Stephen Le Brocq Law
One Galleria Tower 13355 Noel Road,
11th Floor Dallas, Texas 75240-6002
Fax / Toll Free: (866) 820-6005
Dallas – Ft. Worth Local: (469) 930-4385
Email:  Stephen@lebrocqlawgroup.com
Instagram: @lebrocqlawyer