Leave It to Lebrocq — He'll Fight For You!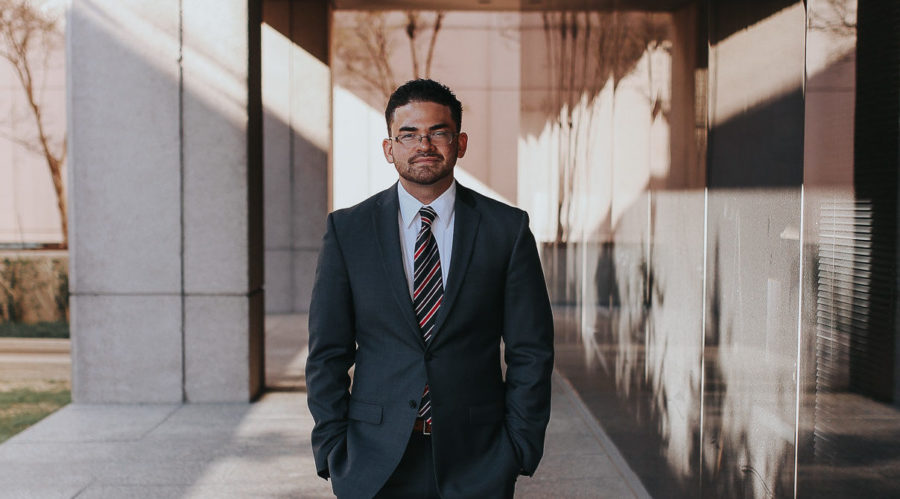 We have defended several drivers ticketed for traffic violations. We have gone to the Carrollton municipal court on the driver's behalf to defend against their speeding tickets, traffic warrants, and other traffic violations such as driving too closely, running a red light, not stopping at a stop sign and more. When our clients visit us, they only have one request — to keep their driving record free of tickets. In most cases, we are able to make a convincing argument in front of the court in Carrollton, TX.
However, there are times where getting a traffic ticket dismissed will not be possible. For instance, if you were driving your car at 114 miles per hour on the highway, our Carrollton lawyers may not be able to get the traffic ticket dismissed, but they will be able to negotiate a reduced fine. If you got a traffic ticket because you were driving your car at 25 miles per hour over the speed limit, our traffic lawyer in Carrollton may be able to get the traffic ticket dismissed.
In addition to this, police officers closely follow the Texas Transportation Code to issue traffic tickets to drivers. This is known as the Rules of the Road, which are codified and give police offers in Carrollton and other cities in Texas the authority to write traffic tickets. Since most of the statues in the Texas Transportation Code contain legal defenses, our traffic lawyer in Carrollton will be able to use these defenses to make a solid case for the dismissal of the traffic ticket from the driver's record.
A Traffic Ticket Can Ruin Your Driving Record— Don't Let This Happen to You—Contact Our Traffic Attorney in Carrollton, TX for a Solution Today!
If the City of Carrollton Police Department has given you a ticket for speeding, you need to get in touch with your Carrollton speeding ticket lawyer right away! Oftentimes, we will be able to make a deal to get you a deferred disposition or probation. If the Carrollton municipal court qualifies you for probation, you will have to pay a court fee, try not to receive any traffic tickets while you are on probation, complete a defensive driving course if you are under 25 years old, and complete any additional terms ordered and required by the Carrollton, TX court. Drivers who qualify for probation can successfully have their speeding ticket dismissed from their driving record once they complete probation. Commercial drivers, drivers driving 25 miles per hours over the speed limit and defendants that have appeared in the Municipal Court in Carrollton, TX repetitively do not qualify for probation.
If You Do Not Qualify for Probation, Do Not Fret because Our Carrollton Speeding Ticket Lawyer Can Defend Your Ticket in Court!
Our Carrollton, TX traffic attorney also has years of experience defending clients with warrants issued for their arrest. We can help drivers with getting their arrest warrants lifted in Carrollton. Why does the Carrollton, TX court issue an arrest warrant for the driver? Some people do not consider their traffic violation a serious matter so they do not appear in court to resolve it. When do you need to visit us?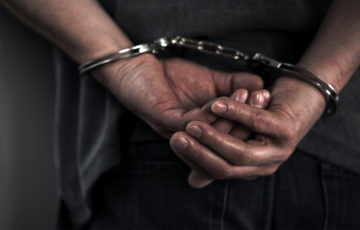 When the county or town contacts you, it is time you hire legal aid to help you by visiting the Carrollton, TX court to have the arrest warrant dropped. Our lawyers, specializing in Carrollton, TX tickets and warrants, can help you resolve the arrest warrant before the police come to arrest you. Also, keep in mind that if the court has issued a warrant for your arrest, you do not want to get another ticket for a moving violation.
The Two Types of Arrest Warrants
The state of Texas issues the following two types of arrest warrants for the driver:
Alias Warrant– If you failed to show up in court to take care of your traffic ticket, the date to respond to your ticket has expired. The court in Carrollton, TX issues an alias warrant for your arrest. You can still go to court to get the traffic ticket dropped. You will have to post a bond, which will then allow us to remove your arrest warrant, and schedule a new court date for you to appear. Remember, it is pertinent you get in touch with us before the police arrest you and puts you in jail.
Capias Warrant– If you went to your court hearing, but you failed to follow the court's directives, the court will issue a capias warrant for your arrest. Unfortunately, we cannot help you remove the capias warrant so you will have to either pay the fine or serve time in jail. What we can do is defend you against any future traffic tickets you may get.
Traffic Violations Are a Serious Matter! Are You Taking Your Outstanding Traffic Tickets Seriously?
You do not want to skip your court date. Skipping your court date will result in an arrest warrant. If you have been placed on probation and you have to fulfill certain requirements set by the judge, you need to fulfill those requirements before you are arrested and put in jail. For this reason, we strongly suggest you retain a Carrollton, TX traffic attorney to fight your traffic ticket in court on your behalf.
Remember that even the smallest moving violations can result in an arrest warrant. By not taking care of your traffic ticket or failing to comply with the orders of the Carrollton municipal court, you risk going to jail, especially when the statewide warrant roundup occurs.
What is the Statewide Warrant Roundup?
Statewide warrant roundup is the effort made by police officers to arrest every driver who has an outstanding warrant out for their arrest. The Texas Warrant Roundup occurs every year in March all across the state.
The aim of the statewide warrant roundup is to collect hundreds and thousands of dollars in fines. City marshals usually send notices to drivers with outstanding warrants to warn them that they risk being arrested during the statewide warrant roundup if they do not resolve their traffic tickets.
In the past, law officials have targeted more than 134,000 people with almost 421,000 outstanding traffic and non-traffic violations, bringing the total to approximately $100 million dollars in uncollected fines. Our advice to you is not to wait for the statewide warrant roundup to arrive, but take action by contacting us to represent you in court.
If you think you may have an outstanding warrant for your arrest for failing to address a ticket, you need to contact your traffic lawyer in Carrollton to get your warrant lifted before they place you in jail. We can help you reach the best possible outcome in your case. We have dealt with a number of cases in the past related to, but not limited to speeding tickets and commercial driving license cases.
How Can We Help If the Police Arrests You During the Statewide Warrant Roundup?
If the police arrest you during the statewide warrant roundup, we want you to give us a call immediately. Our Carrollton lawyers can protect your rights, your freedom and your future by helping you post bond and handle all the other important details to get your warrant lifted and prevent you from spending even a day in jail.
Traffic Violations We Can Help You Resolve
Our Carrollton, TX traffic attorney can help you resolve the following traffic tickets:
Unsafe Lane Change
Following another Vehicle too Closely
Failure to Yield Right of Way
Failure to Display ID
No Drivers License
No Commercial Operator's License
Unlawful Display or Possession of ID
Speeding over 15 Miles per Hour more than the Presumptive Legal Limit
Reckless Driving
Multiple Drivers License in Possession
Improper and/or Erratic Lane Change
Expired Commercial Operators License
Domiciled in Texas over 30 Days
Railroad Violations
Why Should You Retain Our Speeding Ticket and Traffic Lawyer in Carrollton?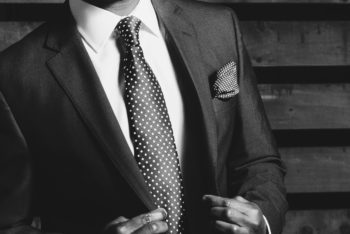 Like most people, you may have gotten a traffic ticket. Now, you need to appear in court to plead guilty and pay the fines. If you keep pleading guilty to every traffic ticket you get, before you know it, you will have six or more points on your driving record and will have to pay a surcharge, either in full or in installments. However, you can choose to fight the traffic ticket in the municipal court in Carrollton, TX.
Are You Planning to Fight the Ticket Yourself?
If you are planning to fight the ticket yourself, let us tell you that it is a bad idea. If you do not have law background or have limited knowledge about the Texas Transportation Code, you risk having to pay the fine and having the ticket on your driving record. If you are a commercial driver choosing to fight your ticket, you risk losing your career over it. What you need is experience by your side—you need to leave it to Lebrocq!
Did You Know Nine out of Ten People Pay Their Ticket Whether It Was Their Fault or Not?
If you got a traffic ticket for speeding because you were just trying to keep up with the flow of the traffic or you got a parking ticket because you backed into a parking space when there was no sign posted for you not to, you have a likely chance to have your ticket removed from your driving record. For that, you need our expertise in knowing what the best way to get around your traffic ticket and have it dismissed from your driving record.
Here's How Our Carrollton, Texas Ticket Attorney Can Defend You
Texas ranks fifth in the list of the top ten states that issue driving citations. Therefore, chances of getting a traffic ticket in the state of Texas are high. If you have received a traffic ticket and you want a Carrollton, Texas ticket attorney to represent you and defend you in court, just give us a call. When you retain us as your traffic lawyer in Carrollton, this is how we will defend you:
We Know Exactly What to Look for
Our lawyers have the knowledge to look at the traffic ticket and quickly determine the mistakes and errors in it, if any. If they discover an error or mistake on your traffic ticket, they will surely be able to get your traffic dismissed. Our lawyers know what technicalities they need to look for to keep the traffic ticket off your driving record.
We Know Exactly How to Get Your Fine Reduced
If no mistake or error exists on your traffic ticket, our lawyers will use their negotiating skills to reduce the fine. If this was your first traffic ticket, we can tell the judge about your spotless driving record and how this is something that happens rarely and is likely not to happen again. We will always find a reason to get your fine reduced.
We Fight for Your Rights
It is safe to assume that you may not be aware of your rights as a driver in the state of Texas. We know your rights like the back of our hand. Throughout the year, our Carrollton lawyers keep an eye out for any news on changes, additions and modifications in law related to traffic law. Our knowledge of traffic laws gives us the ability to defend you expertly in a Carrollton municipal court.
We Are Worth Hiring
Most people do not hire traffic ticket lawyers because they think they cannot afford to hire one. Well, we are here to tell otherwise. We charge reasonable rates for our services and handle several traffic violation cases each day. For this exact reason, hiring a traffic ticket attorney is not as expensive as you may think. Two reasons that should convince you that we are worth hiring—we can increase your chances of getting a win and can get your traffic ticket dismissed or reduced.
We Are Fierce Opponents in Court
Our years of experience in handling traffic ticket violation cases have brought us face to face with a number of prosecutors over the years. This has allowed us to come up with better and improved strategies on how to go about each case. Whatever the prosecutor throws at us, we can probably counter it and make a strong argument on why the judge should consider dismissing your ticket or reducing it.
We Change the Judge's Perspective of You
Coming in, the judge will most likely have a negative perspective of you because he has the facts right in front of them. It is our job to change their perspective. Usually, people pay their ticket or hope that the police officer fails to show up in court. When you hire an attorney to represent you, the judge is more likely to believe you are innocent and dismiss or reduce the traffic ticket. If the police officer does show up, you can bet on us to present a strong case in front of the judge to change his view of you.
Have you received a traffic ticket? Are you looking for an experienced traffic lawyer in Carrollton, TX to defend you in court? Get in touch with us and leave the rest up to us. We will handle your traffic violation case. You do not even have to show up in court.
If you are needed in court, we will let you know, but that rarely happens. With us in charge of your case, you can rest easy knowing we will come up with a solution to either get you out of the ticket or get your ticket reduced. #LeaveItToLebrocq
Contact Us
Toll-Free: (866) 820-6005
Dallas-Ft.Worth Local: (469) 930-4385
stephen@lebrocqlawgroup.com
(866) 820-6005
Stephen Lebrocq Law
@lebrocqlawyer