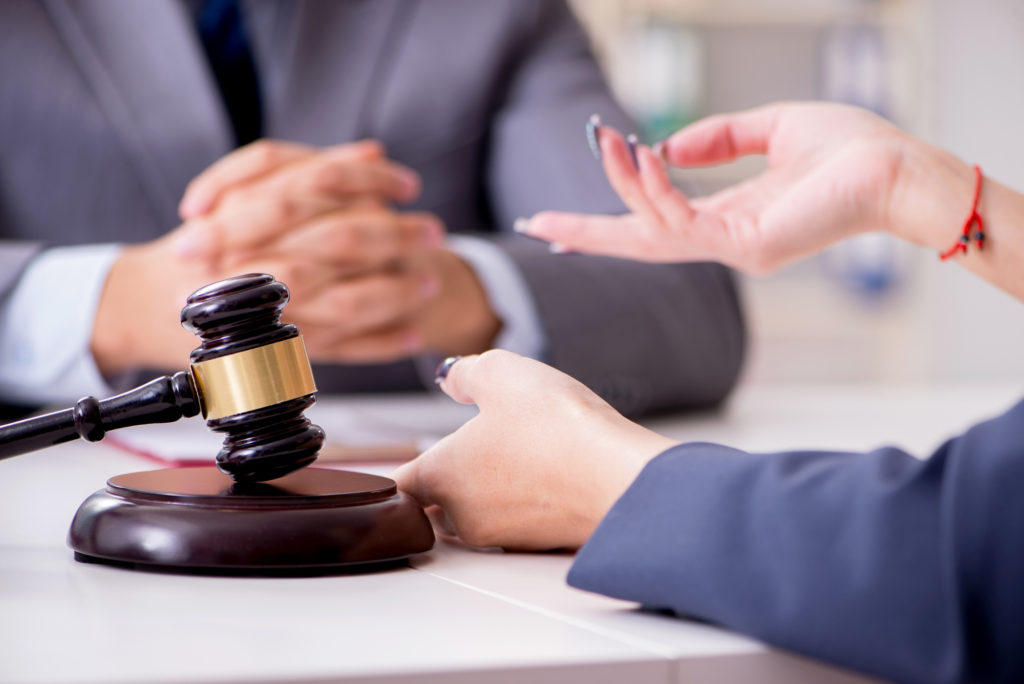 Are you being sued?
Were you injured because of the negligence of someone else?
Do you want to take someone to court because they wrongfully bailed out on a contract?
Any one of these scenarios – and many more – are grounds for a civil lawsuit. And that warrants the assistance and representation of a civil lawyer in Carrollton, TX.
But where do you start finding the right lawyer to handle your case? There's a plethora of attorneys across Texas. Just do a quick Google search and you'll be bombarded with plenty of choices.
So, who's right for the job and who isn't? How would you even begin to choose?
Well, it all starts with asking the right lawyer questions. The answers you get after interviewing a handful of civil attorneys will help you determine which one is right for the job.
Let's look at some important attorney interview questions to ask.
1. How Many Years Have You Been Practicing as a Licensed Attorney?
The longer the lawyer has been practicing law, the better, for the most part. Like any other type of profession, it takes a while to refine a skill, and practicing law is no exception.
You'd be better off hiring a civil lawyer who's got at least 10 years in the industry. Obviously, more than 10 years is even better.
Of course, there are plenty of awesome civil lawyers who have far fewer years practicing law who do just as good a job as the more experienced bunch. But you're going with the safer bet by opting for a lawyer with a few extra years of practice in their pockets.
2. How Much Experience Do You Have in the Specific Area Required?
Just like any other type of professional you decide to hire, you'll want to make sure the person you're dealing with has experience. This is especially true for someone tasked with such an important job.
This question is a bit different from the first one in that you'll want to get more specific with the type of experience they have.
Not only that, but you'll also want to make sure that their expertise lies in the specific area of civil law that you need.
What are you hiring a civil lawyer for? Personal injury or wrongful death? Defamation or negligence? Breach of contract or property damage?
Sure, the lawyer you're "interviewing" can be well-rounded and have plenty of experience in all of these branches of civil law. But you want to know that they're also well-versed in the specific need that you have.
Do you want a specialist or a jack-of-all-trades?
3. Do You Have Experience with the Judge in the Case?
Experience practicing civil law obviously matters. But what's also important is how much experience the attorney has with the particular court that the case will be heard in and the judge who will be presiding over it.
Experience in the courtroom that your case will be held in can give your lawyer the edge when it comes to gaining more insight into the probable outcome. The lawyer will also be better able to provide you with more accurate and realistic advice.
4. What Were the Results of the Cases You've Taken on in Your Niche?
Based on the answer to #2 above, you'll have a good idea of how much experience the lawyer has in the specific area of civil law that you need them for. You could even go a step further and ask how many cases they've actually had to really get a sense of what their experience is like.
But not only is the actual number of cases and years of experience important, so are the outcomes of these trials.
You could be speaking with a lawyer who's been involved in dozens and dozens of cases. But if most of the results were failures, experience doesn't really matter much.
You want someone who's going to bring you a successful outcome. You want a winner.
Find out what the verdicts were in the cases the lawyer has been involved with and what damages were awarded. Handling certain types of trials takes a lot more expertise and work compared to others. Dozens of complications can arise that will make the case potentially more complex.
You want to make sure that the lawyer you hire has a good track record of handling your type of case. Depending on what you need the lawyer for, this professional could mean the difference between being rewarded millions of dollars versus walking away empty-handed.
5. Will There Be Others Working on the Case?
Your attorney will probably work in a law firm that's got junior associates and paralegals working there. These individuals frequently participate in cases that are spearheaded by senior associates (such as the one you're interviewing).
Make sure you find out exactly who's going to be working on your case and what type of role they will play. You might be able to save a few bucks off the total cost of representation by having certain tasks delegated to these junior associates. But it's important that your lawyer is involved in every aspect of the case.
Hire the Right Civil Lawyer in Carrollton, TX
Choosing the right plumber, hairdresser, or web designer is important. But the outcome of a court case is probably a lot more important than how your hair turns out or whether or not your website is user-friendly.
Sure, those are important, but the outcome of your court case can literally mean the difference between life and death. Depending on the severity of your situation and how the outcome can affect your life, having a skilled civil lawyer in Carrollton, TX on your side is crucial.
If experience, skill, expertise, trust, and a solid track record are important to you, then the choice is simple. The associates at Le Brocq law firm have all of the traits you're looking for in a civil attorney, and then some. Call us today to book a no-obligation consultation!