If you want to hire a criminal defense attorney in Carrollton, Texas, you want to find one fast. However, before you hire a criminal defense lawyer, you should do your research, which is where this article will help you. Time is obviously important when you have been charged with a criminal offense, and it makes sense to hire the best lawyer you can find. However, you want to hire a criminal lawyer, who has experience in defending others who faced the same criminal charges as you did.
Once you have selected the criminal defense lawyers you like, it is imperative that you set up appointments with them. Most criminal defense attorneys in Carrollton, Texas will be busy, so it could be that you are meeting with their staff. You shouldn't eliminate them from the running, because they are busy, because you need all the help you can get.
You should prepare for the meeting, and you may also have to fill out a questionnaire before meeting a criminal defense attorney. You should bring all documents that the lawyer requests to further assess your case, which include the following items:
A copy of the police report (if possible)
Any paperwork the police gave you, if they searched your property
Your bail papers
Any documents the court gave you showing your charges
Your next court appearance date
Carrollton criminal defense attorneys, may also request you to provide a list of other defendants, victims, and any witnesses. They may need to verify that no one from their law firm has ever represented any of the parties. If they have, then the criminal lawyer can't represent you, due to conflict of interest.
You must also bring a list of your own questions, which you will ask the lawyer, before deciding to hire them.
What can criminal defense lawyers do for me?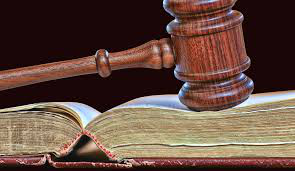 When you have been charged with a crime, and are facing criminal charges, you want the best criminal defense attorney in Carrollton, Texas fighting in your corner. You don't want to face criminal penalties or the prospect of prison time, so make sure that you do all your research before hiring a criminal lawyer.
The very best criminal defense attorneys in Carrollton, Texas are trained to analyze evidence and cases for errors, weaknesses, and potential strategies for crime defense that they can use for preventing a case being filed, reduction of charges, and even argue for case dismissal.
There are a lot of different ways that the very best criminal defense attorney in Carrollton, Texas may help you out with. These may include the following ways:
1. Evaluate your charges & evidence
They will evaluate all evidence and criminal charges, and potential criminal defenses, to offer a realistic evaluation of the prospects of your case.
2. Stop charges before they are even filed
The best criminal justice attorney can meet with the federal prosecutor or District Attorney after an arrest, before any charges have been filed. They can present witness statements and evidence that provides prosecutors with the complete picture, and not what the victim or police have put forward.
This can help prosecutors decide whether they should file lenient charges like misdemeanor instead of a felony for your criminal case.
3. Recommend a defense strategy
Once they have evaluated all the evidence including the witnesses, and police reports, the criminal defense attorney may recommend a defense strategy for your case. They may also try to fight the charges in a trial, negotiate a reduction in charges, or try to get the case dismissed entirely.
4. Work with the D.A. to negotiate a "plea bargain"
If your case strategy is based on negotiating charges, your criminal defense attorney will negotiate with the D.A. to get your charges reduced, get your case dismissed, or reduce potential sentencing. That is where the best criminal defense attorney in Carrollton, Texas can work in your favor.
5. Assist you with the emotional aspects of trials
All criminal cases are emotional, and your criminal lawyer can help you cope with the depression, and potential embarrassment that comes with a criminal trial.
6. Give you objective insight into how the process works
Your criminal defense attorney will also teach you about the entire process of a criminal process, and update you with assessments as the case proceeds different stages. They will explain what may happen, and whether it is better to accept a plea bargain.
7. Educate you on the laws & legal rules that apply to your case
Criminal law is extremely complex and is subject to state and federal legislation, which you may not understand. This is where your criminal defense lawyer will help educate you on the legal rules and laws that apply to your case.
8. Represent your case in the court
Local rules will apply in every jurisdiction, and that is where the best criminal defense attorney in Carrollton, Texas can help you. They will have experience of representing legal and criminal cases in the courts of Texas, and will know the best way to go about the process.
9. Understand how "prosecutorial discretion" affects your case
Prosecutors have great flexibility in how they can charge for an offense, and determine what happens in the criminal court. So, an act that looks like a simple crime, can be recast as different crimes that are more serious. They can also negotiate fixed sentences for a crime, and whether there are immigration consequences attached with a crime. This is where your criminal defense attorney will help.
10. Compile evidence & witness statements important to the case
Your criminal defense attorney will develop strategies and interview witnesses to discredit or rebut the witnesses of the prosecution.
11. Identify and hire private investigators
Most criminal defense cases need an investigation of the alleged crime, more evidence, key witnesses, and inconsistencies in the witness statements, and your criminal lawyer will hire private investigators to conduct more investigation.
12. Identify and hire key expert witnesses
The criminal defense attorney will also acquire key expert witnesses to provide evidence that discredits prosecution witnesses, and shows your innocence.
13. Advise and negotiate the best sentencing or alternative sentencing options
If your criminal case is defeated or can't be dismissed, there will be a sentencing program. The best criminal defense attorneys in Carrollton, Texas will have relationships with different sentencing options that can be proposed to the judge and the prosecutor. In some instances, these are better options than serving prison time.
Alternative sentencing programs are based on rehabilitation, and whether it is a more effective solution for offenders than going to prison. Most of the common options includes alcohol or drugs programs, community service, house arrest, and therapy.
14. Identify & explain any hidden consequences of a guilty plea
Your criminal defense attorney will also explain what consequences you may suffer if you plead guilty, which could mean that you will find it harder to purchase insurance, get licensing, or find a job, due to your conviction record.