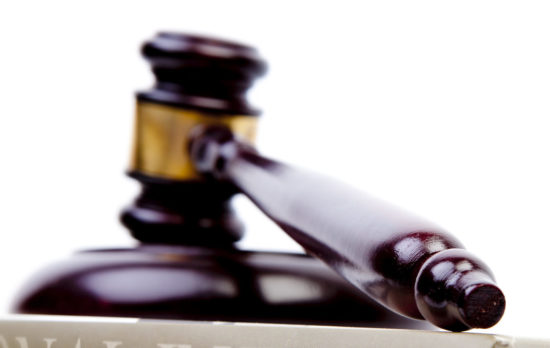 Have you been recently cited for a traffic violation? Are you feeling anxious because the ticket you have been issued may lead to an increase in your car insurance premiums? Do you want to maintain a clean driving record? You need a Carrollton traffic attorney.
Stephen Le Brocq, one of the most reputable and experienced traffic ticket lawyers in Carrollton, TX, can help you beat a speeding ticket or any other kind of traffic ticket and save you from the terrible circumstances of an unresolved traffic ticket, such as hefty fines, license suspension, arrest warrants and more. 
Stephen Le Brocq — A Trusted and Experience Carrollton Traffic Attorney
Your ability to defend and dismiss a traffic ticket depends on the experience and skills of the Carrollton speeding ticket lawyer you choose to work with. Therefore, when issued a traffic ticket or warrant in Carrollton, TX, it is important that you choose a lawyer who not only has an excellent track record of helping people get their warrants lifted in Carrollton but is also devoted to offer you the best quality services at the most affordable prices.
Stephen Le Brocq belongs to a rare breed of lawyers in Carrollton, TX who have devoted their entire practice to helping people get rid of tickets and warrants in Carrollton. What's more, despite being one of the most sought after traffic ticket lawyers in Carrollton, Stephen offers his professional traffic ticket defense services at the most affordable rates.
Let Stephen's hard work, dedication and experience ensure that your legal needs are taken care of. Benefit from his traffic ticket defense services at an affordable flat rate of just $60.
Fines, License Suspension, and Warrants — An Unresolved Traffic Ticket Can Lead to All This and More
All of us, when issued a traffic ticket, wish that we could just brush it under the floor mat and forget about it, but ignoring a traffic ticket can lead to serious consequences. So, what should you do? Should you pay off the penalties and accept demerit points on your driving record? Not always. Paying off the penalty means that you're accepting the charges, which can lead to increased insurance costs. But ignoring a traffic ticket is not a viable option either.
The best way to defend against a traffic ticket is to hire a professional Carrollton traffic attorney who can help you dismiss a ticket, saving you time, money and hassle associated with paying off the penalties or presenting yourself to the Carrollton Municipal Court.
Stephen Le Brocq, being a leading Carrollton traffic attorney, TX has helped a large number of clients resolve traffic tickets and maintain spotless driving records. When you decide to work with Le Brocq, you guard yourself against the following dreadful consequences of an unresolved speeding ticket.
Increased Fines —Failure to pay the fine resulting from a traffic law violation before the due date may lead to hefty penalties. In certain cases, late payment may even lead to a 50% increase in the penalty.
License Suspension — Ignoring a traffic ticket may lead to the suspension of your Carrollton driver's license. If you fail to pay off the penalty or appear in the Carrollton Municipal Court on the day of proceeding, the government may issue a notice explaining that you were found guilty and may suspend your driver's license right away.
Increased Insurance Costs — You may believe that paying off the penalty is the right way to avoid a license suspension or warrant, but it may lead to increased insurance costs, particularly if you have multiple traffic violations. Therefore, it is wise to seek help of an attorney and fight a traffic ticket to save the money you would otherwise be required to spend on increased insurance premiums.
Costs of Attending a Driving School — Another way people try to resolve a traffic ticket in Carrollton, TX is by attending a driving school for a day or two. While this may look like a reasonable option, it costs you time and money. Also, it is not applicable for more severe traffic violations, such as hit and run or driving under the influence of alcohol.
Arrest Warrants — In the most extreme cases, Carrollton Municipal Court may issue a warrant to arrest you if you remain unable to address a traffic ticket for a long time. When arrested, you may be sentenced to jail time or community service hours.
Don't Let a Traffic Ticket Damage Your Reputation
—

Seek Expert Legal Assistance from Stephen Le Brocq

A traffic ticket can do more than ruin a good day — it can damage your reputation and cost you time, money, and energy. If you have been issued a traffic ticket don't consider it to be a proof of a traffic law violation. Just like every one of us, patrol officers can make mistakes, too. They can pull over the wrong car or issue a traffic ticket to someone who never really violated the law.

To prove your innocence and to keep demerit points from piling up on your driving record, it is imperative that you get expert legal assistance. And if you're looking for an experienced, well-skilled, knowledgeable traffic attorney, Stephen Le Brocq can be the one!

Stephen Le Brocq — A Client-Focused, Results-Oriented Attorney with an Aggressive Yet Professional Approach

Unlike others, Stephen Le Brocq is a specific type of Carrollton traffic attorney. He doesn't charge you on a case by case basis. Instead, he offers you a flat rate, so that you can seek legal assistance with complete confidence without worrying about spending a hefty amount on attorney's fee.

If you're considering hiring a lawyer to dismiss the traffic ticket that you were slammed with recently, here are a few reasons you should choose Stephen Le Brocq.

–          Superior Legal Assistance — Whether you have been cited with the very first traffic violation in your life or you want to resolve an old traffic ticket, Stephen Le Brocq offers you competent and trustworthy legal assistance, helping you defend the allegation and maintain a clean driving record in Carrollton, TX.

–          Tailored Solutions — Stephen Le Brocq understands that each case is different. Therefore, he provides you tailored legal services and solutions that have been devised to keep your precise needs and expectations in consideration.

–          Affordable Flat-Fee for All Clients — When you choose to work with Stephen Le Brocq, you are not provided with an estimate. Instead, he quotes you a flat fee that includes all the expenses. This not only saves you from unpleasant surprises but also saves you a considerable amount of money.
Help is a Phone Call Away
Stephen Le Brocq believes that it is not only the outcome of a case that builds the trust of customers in an attorney's legal expertise. Instead, free consultations, fixed-fee agreements and superior customer services is what clients desire when they choose to work with a Carrollton traffic attorney to address a speeding ticket. Therefore, Stephen promises you a well-rounded, pleasant experience of working with an attorney by ensuring you guaranteed results and a hassle-free, smooth, fruitful experience.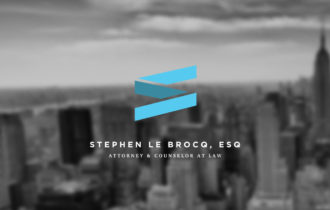 If you would like to schedule an appointment with Stephen Le Brocq and discuss your care, simply call us at (469) 930-4385. Or, alternatively, you can fill our online contact form, and we will get back to you as soon as possible. You can access our online contact form here: http://www.stephenlebrocq.com/#contact