Beat Your Traffic Ticket with Le Brocq!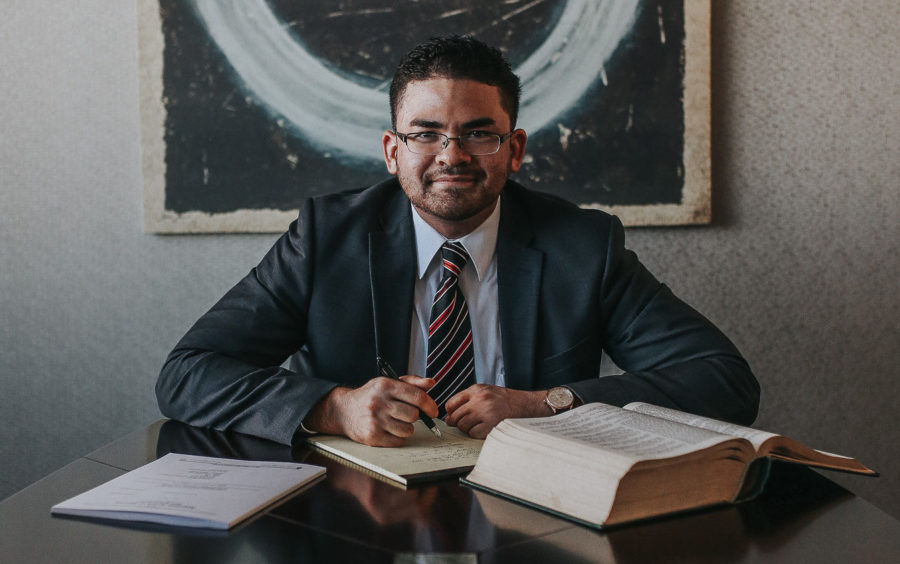 Getting a traffic ticket usually happens when you would least expect it. Maybe you were running late for work, or you had to get the kids from school, or you had a hot date. Regardless of what your reason for driving fast may be, going faster than you'd normally drive could get you in trouble with the law. There's nothing new about law enforcement or highway patrol issuing drivers speeding tickets in Carrollton, TX. In fact, it is the most common citation a driver can get while on the road, and the citations do not just apply to the speed demons either. For years, Le Brocq of the Le Brocq Law Firm has been dealing with traffic tickets and have developed tried and true ways of getting those traffic tickets revoked. With a combination of a knowledge-base of technicalities that go into traffic citation procedure, to efficient defense strategies that allow us to challenge the radar of the law enforcement official that got you the traffic ticket in the first place, Le Brocq can defend your right to not pay the traffic ticket.
Speeding on the Road is a Criminal Charge
If you have been accused of speeding in Texas and have got yourself a traffic ticket it is important to understand that it is not to be considered as an ordinary traffic offense. Racing or speeding is a criminal charge and if you are convicted it can mean having to pay a fine of up to $1,000 or a significant jail sentence as well along with a lengthy suspension of your driver's license. These are just some of the reasons why you should never treat a speeding ticket or a reckless driving ticket lightly. And never plead guilty. Le Brocq will help you fight the charges and get your traffic ticket dismissed. With years of experience under our belt, the Le Brocq Law Firm is in the best position to defend your innocence when in the traffic court when it comes to alleged traffic violations.
Speeding is a serious charge as far as law enforcement goes in Carrollton, Texas. The following are some of the traffic ticket citations that could be given to drivers in Carrollton, TX:
10-14 miles per hour                                               $195*
15-19 miles per hour                                               $240*
20-29 miles per hour                                               $265*
30 miles per hour or more over the limit            $300*
* The traffic ticket citations that have been shown above are subject to change. Having an experienced traffic lawyer in Carrollton, who will represent you in traffic court means that you do not have to deal with the fine in the first place.
So, Why Hire A Traffic Ticket Lawyer In Carrollton Anyway?
That's a good question. The main reason for not paying the traffic citation is clearly because it means that you have admitted to the crime. While most people think that paying off the citation will mean getting rid of their problems, on the contrary it will only add to your misery. Admitting to the traffic violation will get points added to your driving record, which will cause significant problems for your car insurance. Furthermore, a traffic ticket can also take you one step close to getting your driver's license revoked. This is why a traffic ticket lawyer in Carrollton can help you in getting rid of the traffic ticket so that you can live a normal and stress free life.
The benefits of hiring a traffic ticket lawyer in Carrollton cannot be denied. The following are just some of the benefits of hiring Le Brocq:
The Le Brocq Law Firm is going to be honest with you on the particular predicament of the case.
The Le Brocq Law Firm will explain the entire legal process to you.
The Le Brocq Law Firm will go over the details of your case in plain English.
The Le Brocq Law Firm will not treat you like any other client, but give you time and respect you deserve.
The Le Brocq Law Firm will ultimately reduce the hassle and stress that comes along with getting a traffic ticket citation.
How We Do It?
Racing or speeding is a unique charge that has been designed to prevent just that – racing and speeding in Carrollton. The traffic law in Texas defines both racing and speeding very broadly as an attempt to gain distance between another vehicles or prevent another vehicle from passing on the road or highway. This means that a lot of on road behavior can fall into this definition, which means that your charge can be easily defended if only you hire an experienced Carrollton TX traffic attorney.
Those who have been charged with a traffic ticket for speeding or racing usually think that they do not have a chance to get out of the speeding ticket citation. But, a traffic lawyer who is well versed in the law can easily get that traffic ticket cancelled without you having to pay the citation that has been given on the traffic ticket. There have been many cases in which a driver thinks that they can get rid of their problems by simply paying off the citation, but to no avail. Paying off the traffic ticket citation actually means that you admit that it was your fault and usually means that the person who is guilty gets to not only pay the citation but also gets points added to their driving record, which stays with them for life.
Le Brocq Can Help You Keep Your Record Clean!
After hiring the Le Brocq Law Firm you can rest assured that we are going to pursue a full dismissal of your traffic ticket citation, making sure that you won't have to pay for any of the charges.
Carrollton Texas ticket attorney can help you out in the following scenarios:
Driving over the speed limit
Reckless driving
Improper and/or Erratic Lane Change
Unsafe Lane Change
Railroad Violations
No Drivers License
No Commercial Operator's License
Following another Vehicle too Closely
Failure to Yield Right of Way
Failure to Display ID
Unlawful Display or Possession of ID
Multiple Drivers License in Possession
Expired Commercial Operators License
Domiciled in Texas over 30 Days
Don't Take A Traffic Ticket Lightly!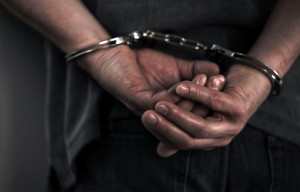 A traffic ticket citation should never be taken lightly in any circumstances. Before you give in and decide on paying the citation that has been given in the traffic ticket, stop and hire an experienced traffic ticket lawyer in Carrollton who can help you with the traffic ticket citation. Le Brocq is an experienced traffic ticket attorney in Carrollton, TX who has handled countless cases and has successfully resolved them before the court of law. When it comes to getting your traffic ticket citations revoked Le Brocq is the champion you need by your side to get the best defense in the traffic court and get your traffic ticket revoked. If you are in need of an experienced and professional traffic lawyer in Carrollton Le Brocq can help you get your traffic ticket recalled, and defend you in any underlying offense as well.
Contact Us Today!
Le Brocq Law Firm PLLC
Plaza of Josey Ranch
2150 North Josey Lane, Suite 227
Carrollton, Texas 75006
Fax / Toll Free: (866) 820-6005
Dallas – Ft. Worth Local: (469) 930-4385
Email:  Stephen@lebrocqlawgroup.com
Instagram: @lebrocqlawyer